TPG Golden Editions: Clare Strand
The fourth release in TPG's 50th Anniversary 'Golden Editions' series is this playful image by British photographer, Clare Strand (b.1973, Sevenoaks, UK).
Girl in Two Halves, 2007, is part of the series Conjurations, which continues Strand's long-standing interest in the camera's supposed ability to record the metaphysical. It further explores photography's fraught relationship to magic and the visualisation of the mysterious, the unseen or the spiritual - in particular its ability to make us believe what we know cannot be true. The works are intended to be simultaneously believed and disbelieved, to evoke questions as to how and why we believe in technical images the way we do.
Strand describes herself as 'an artist working with and against the photographic medium'. Over the past three decades, she has worked with found imagery, kinetic machinery, web programmes, fairground attractions and most recently, large scale paintings. She fuses conceptual thinking and traditional photographic processes to create a narrative ambiguity which both exposes and hides the focus of her explorations. Strand favours a subtle, slow-burn approach to the medium, based less on the immediacy of information so often associated with the photographic image, and more on what lies beneath, behind and beyond the surface.
Clare Strand's work was first shown at The Photographers' Gallery in 2008 as part of the exhibition Seeing is Believing. In 2020 Strand was nominated for the Deutsche Börse Photography Foundation Prize - an annual award, originated by The Photographers' Gallery, to recognise and support the most innovative, original and relevant photography project within a given year.
Girl in Two Halves, 2007 has been widely exhibited across the UK and Europe and is part of the Arts Council Collection. Strand chose this image to be the wrap around front cover of her first monograph published by Steidl and Photoworks in 2009. Strand's work has been shown in venues such as The Museum Folkwang; The Centre Pompidou; Tate Britain; Salzburg Museum of Modern Art and the Victoria and Albert Museum. Her work is held in the collections of MOMA; SFMoma; The V&A; The Centre Pompidou; The British Council; The McEvoy Collection; The Arts Council; The NY Public Library; The Uni Credit Bank; The Mead Museum and Cornell University. She has produced 3 publications to date: Clare Strand Monograph published by Steidl (2009), Skirts published by GOST (2014) and Girl Plays with Snake published by MACK (2017). Clare is represented by Parrotta Contemporary Art, Cologne/Bonn.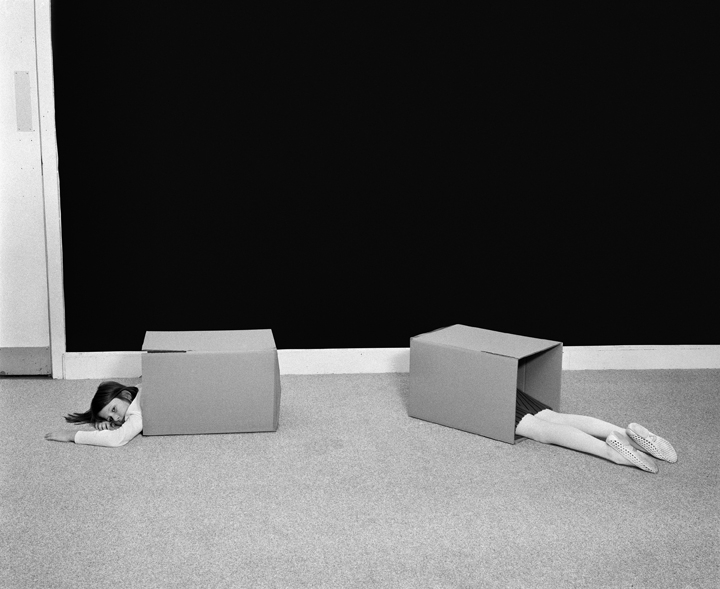 TPG Golden Edition # 4: Girl in Two Halves, 2007', part of the series Conjurations © Clare Strand
Girl in Two Halves, 2007', part of the series Conjurations © Clare Strand
Edition of 25
Image size: 10" x 12" with 1mm white border
Digital Fibre based Print From £650 + VAT
For further information please enquire at Print Sales Gallery