TPG Golden Editions: Hassan Hajjaj
The second release in TPG's 50th Anniversary Golden Editions series is this striking portrait by award-winning contemporary artist, Hassan Hajjaj (b.1961, Larache, Morocco). 
Afrikan Boy Sittin' is part of Hajjaj's My Rockstars series and portrays Olushola Ajose - aka Afrikan Boy - a close friend of, and inspiration for, the artist.  Born in Nigeria, Afrikan Boy is a grime MC from Woolwich, London; he is shown here dressed in a bespoke suit designed by Hajjaj using flags from the African continent. The work is framed in Hajjaj's emblematic style, utilising typical Moroccan household objects  - in this case colourful plastic mats, the kind Hajjaj remembers his uncle weaving in Marrakesh when he was a child.  The date of the image refers to the day it was taken, both in the Gregorian as well as Islamic calendar.
Entirely self-taught, Hassan Hajjaj is regarded as one of Morocco's pre-eminent international artists with a diverse practice that includes photography, film-making, installation, performance, fashion and furniture design.  Living between London and Marrakech, Hajjaj's work draws inspiration from his North African heritage, the London hip-hop and reggae music scenes he grew up with, as well as the many creative relationships he has formed with musicians, artists, designers, performers, athletes and street performers during his travels.  His projects celebrate the multi-faceted fusion of contemporary culture and tradition while interrogating stereotypical notions of Morocco and North Africa, subverting the Western 'tourist gaze' by using familiar materials and motifs in unexpected – often provocative – ways. 
His unique photographic images instinctively mix elements from pop art, fashion photography and the work of Malick Sidibe and often feature backdrops and decorative props as common in traditional African studio portraiture.  
in 2016, Hassan Hajjaj featured in the exhibition "Made You Look: Dandyism and Black Masculinity" curated by Ekow Eshun for The Photographers' Gallery.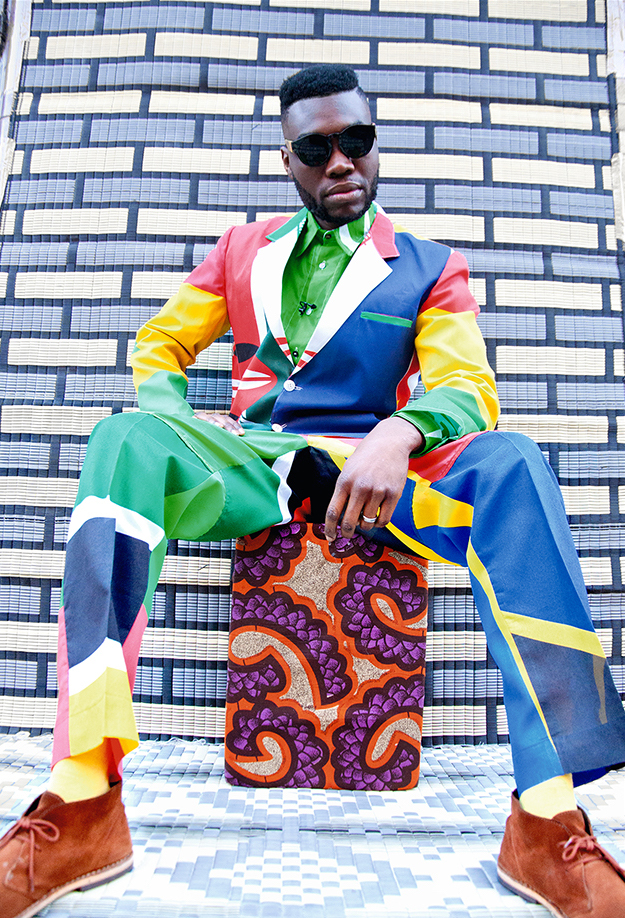 TPG Golden Edition #2: Hassan Hajjaj, Afrikan Boy Sittin', 2013/1434
Hassan Hajjaj, Afrikan Boy Sittin', 2013/1434
Digital c-type print on Dibond
Edition of 20, plus 2 APs
From £1,200 + VAT including bespoke frame
For further information please enquire at Print Sales Gallery