The Rituals of Nourishment
Allie Wist & Louise Hagger
Consumption has often lent itself towards conspicuousness. A reversal from an act which assimilates a substance inward, to one which projects the substance back outward. Eating becomes a culture and class exoskeleton of what is otherwise a biological process, one through which we simply gain "nourishment." Of course, eating has moved much beyond its necessary function, and has perhaps always been, at least in part, a cultural act for humans. Eating is the first way that we, as humans, physically consume emotion and culture—it is our earliest means of accessing the stories of our ancestors (and of learning new stories about our futures). Recipes hold within them deep undercurrents of who we are and who we hope to be. To nourish others is to assume this responsibility—to build access to the histories, ecologies, and futures embedded within food. Nourishment can be seen as a way to render accessible the many threads of meaning held within a mother's humble bowl of congee, or encased beneath the cellophane of a ceremonial gift basket. Cooking with bones is one of our most ancient practices, a prehistoric recipe. When we create ritual and tradition around food, we unfold deep lineages and connections spanning time and space. 
Many of the dishes that we hold dear are not meant to be beautiful nor conspicuous, and meals which truly feed and sustain us will not necessarily pander to the glamorous aesthetics proliferated in visual culture. To value food only for its ability to win our eyes does not truly respect the act of consumption as a fundamentally ancient, sensory and ritualised act. 
Extract from Loose Associations, Vol 5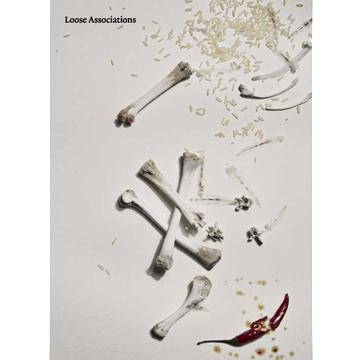 LOOSE ASSOCIATIONS VOL. 5
Loose Associations is The Photographers' Gallery's printed journal, offering a diverse set of reflections on photography and image culture. Loosely inspired by the gallery's exhibition programme, it includes essays both written and visual, artist pages, images, interviews, fiction and philosophy from a wide range of contributors.
This issue takes TPG's Autumn 2019 exhibition, Feast for the Eyes as its starting points.
£7.00