We've commissioned artists and educators to create workshops to help us stay creative and connected at this time. TPG Activities are a series of watchable or downloadable photography-based activities to do at home.
Share your results #TPGActivity
Activity 1: Still Life & Filters
This activity, devised by artist Jeanne Blissett Robertson, invites you to create and share a series of still life photos made with filters using household ingredients and objects.
You'll start by creating four different A4-size filters. Each filter can then be positioned over a still life composition adhered to your window. The final step will be taking a photograph of your composition using your four different filters. Experience how everyday materials can be transformed into playful and enigmatic images.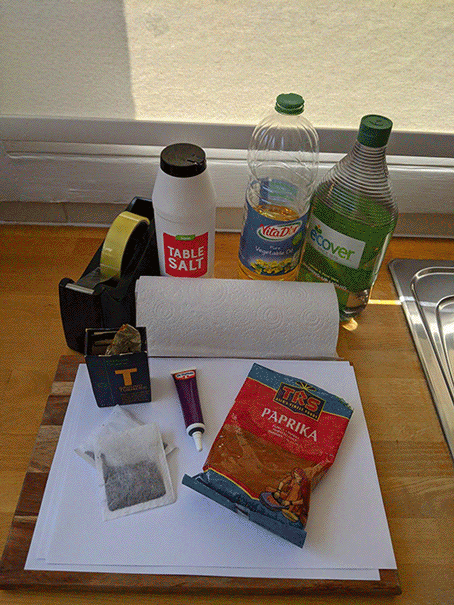 Activity 2: Curating Patterns
How many patterns can you find in your home? Patterns are everywhere – on the floor, on the walls, on our clothing and even in artworks.
This activity invites you to locate and document different patterns around you. Using your recorded patterns, you can then 'curate' the patterns according to different criteria.