Heather Dewey-Hagborg: How Do You See Me?
On the Media Wall
How Do You See Me? is a new work from artist Heather Dewey-Hagborg, commissioned as part of Data/Set/Match, a year-long Digital programme exploring the ever-evolving role and effects of scientific image datasets.  
The photographic image today has become a computational product, the outcome of complex algorithmic processes. These calculations have a huge effect on the way the world is understood by humans. Using Machine Learning, image datasets train facial recognition algorithms. The quality of the dataset determines what the system "sees" and the algorithm makes decisions about what specificities of a face become important.
Drawing on some of the latest research around adversarial and fake image production and employing advanced technology, Dewey-Hagborg uses 'evolutionary algorithms' to not only recognise face features but also synthesise images linked by their 'relationship' to the artist's face.  The resulting piece will present a sequence of images that stem from the same source but vary widely in terms of appearance. Each one can be said to contain a version of the artist's face, while ranging between images that are clearly recognisable to human eyes as such, alongside totally abstracted, figuratively indistinct forms.
As we are increasingly engulfed by images of dubious origin, propagated through politically structured networks and curated by opaque and sometimes discriminatory algorithms, it feels an important moment to reflect critically on the power of the image and our reliance on representational assumptions. Dewey-Hagborg aims to unpack the ways that images are increasingly generated and used today in computational science and expose the hidden workings contained in these processes. How Do You See Me? keys in to the problematics of categorisation more generally, a hugely significant biopolitical issue and of particular importance when considering the production of images used in police, state, and disciplinary contexts.
How Do You See Me? is commissioned as part of Data / Set / Match, a series of projects at The Photographers' Gallery exploring new ways to present, visualise and interrogate influential, but often unknown or hidden, contemporary image datasets. Over 2019/20, the programme will be looking at how new categorisations and technologies increasingly influence the way humans and machines see and understand the world today.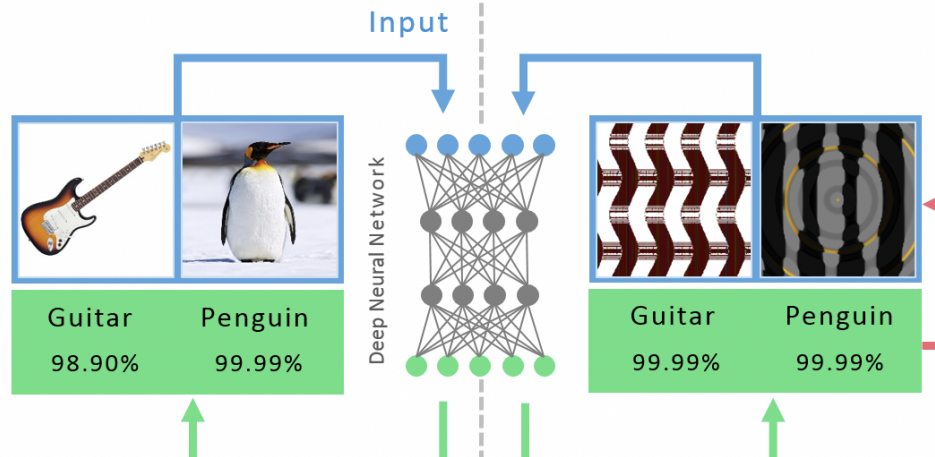 What Does The Dataset Want?
To coincide with How Do You See Me?, this symposium explored the crucial role of photographic datasets and classification in the development of machine vision and artificial intelligence.
Biography
Dr. Heather Dewey-Hagborg is a transdisciplinary artist and educator who, since 2001, has  been working at the intersection of art and science, with an emphasis on conceptions of the natural and the artificial. Her controversial biopolitical art practice includes the project Stranger Visions in which she created portrait sculptures from analyses of genetic material (hair, cigarette butts, chewed up gum) collected in public places.
Heather has shown work internationally at events and venues including the World Economic Forum, the Daejeon Biennale, the Guangzhou Triennial, and the Shenzhen Urbanism and Architecture Biennale, the Van Abbemuseum, Transmediale and PS1 MOMA. Her work is held in public collections of the Centre Pompidou, the Victoria and Albert Museum, and the New York Historical Society, among others, and has been widely discussed in the media, from the New York Times and the BBC to Art Forum and Wired.
Heather has a PhD in Electronic Arts from Rensselaer Polytechnic Institute. She is an artist fellow at AI Now, an Artist-in-Residence at the Exploratorium, as well as Science Center, and is an affiliate of Data & Society.
She is also a co-founder and co-curator of REFRESH, an inclusive and politically engaged collaborative platform at the intersection of Art, Science, and Technology.