Selected Microcommissions for Data / Set / Match.
As part of Data / Set / Match, we present three works that further explore the role and problematic of image datasets. The artists Everest Pipkin, Philipp Schmitt and xtine burrough & Sabrina Starnaman were all selected through an international open call in August 2019.
Everest Pipkin
Mark by Everest Pipkin uses the MIT Moments in Time dataset and neural networks to create a series of hallucinatory video vignettes. Although this dataset was not meant for a human audience, the work exposes the guts of the systems that generate them, and allowing us to learn how they are taught to see.
Philipp Schmitt
Philipp Schmitt's Declassifier uses a computer vision algorithm trained on the COCO dataset. Instead of showing the program's prediction, the picture is overlaid with images from COCO, the training dataset from which the algorithm learned in the first place.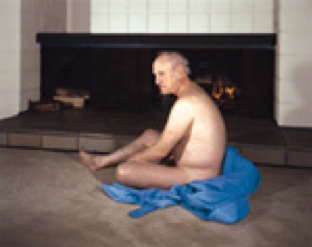 xtine burrough and Sabrina Starnaman
A Kitchen of One's Own by xtine burrough and Sabrina Starnaman is a speculative remix that juxtaposes a dataset of first-person cooking videos Epic Kitchens with their own textual dataset derived from women's fiction about food and cooking alongside contemporary articles about sexual harassment in international professional and domestic kitchens.
Biographies
Everest Pipkin is a drawing and software artist currently based in Pittsburgh, Pennsylvania who produces intimate work with large data sets. Through the use of online archives, big data repositories, and other resources for digital information, they aim to reclaim the corporate internet as a space that can be gentle, ecological, and personal.
Philipp Schmitt is an artist, designer, and researcher based in Brooklyn, NY. His practice engages with the philosophical, poetic, and political dimensions of computation by examining the ever-shifting discrepancy between what is computable in theory and in reality. His current work addresses notions of opacity, and the automation of perception in artificial intelligence research.
xtine burrough is a new media artist. She regularly participates in international festivals of digital art and has authored or edited several books including Foundations of Digital Art and Design (2013, 2nd Edition 2019), Net Works: Case Studies in Web Art and Design (2011), and The Routledge Companion to Remix Studies (2015). She is Professor in The School of Arts, Technology, and Emerging Communication at UT Dallas.
Sabrina Starnaman is Associate Professor of Instruction in Literary Studies. Her research focuses on Progressive Era (1880-1930) American texts about social settlements and women's activism, urbanism, and disability. Dr. Starnaman's research explores how nineteenth-century activists remediated exploitative labor practices, racism, and poverty. She is interested in finding ways that their historical solutions, often implemented locally, can be brought to bear on similar problems in the twenty-first century.