12.00 - 17.00
Group-based Folio Fridays take place once a month on Zoom and each session is open to twelve UK-based photographers. Read more about the two types of Folio Fridays we are currently hosting here.
These sessions include two presentations by photography professionals, an opportunity for participating photographers to make a short presentation about their work to the group and opportunities for networking in the main room. As part of this session, each photographer will receive two, 15-minute one-to-one reviews by the two photography professionals.
Reviewers for this session are: D. Wiafe and Anthony Lam.
This event takes place from 12.00 - 17.00 and photographers are asked to be present for all group presentations and networking, prior to and after receiving their two one-to-one reviews. The rough breakdown for the day is:
11.45 arrivals
12.00 introductions & break out groups
12.15 presentations from two reviewers
12.45 voluntary 3-minute presentations of work from participating photographers
13.00 one-to-one 15-minute reviews begin
16.30 reconvene for final group chat
17.00 close
These sessions are free of charge, on a first come first served basis.
Please note:
These sessions are currently open to any UK-based photographer who has not presented at Folio Friday in the past three years.
You will receive an auto-reply when booking with a request for information and a link to your work. Please check your spam/junk mail if this doesn't appear in your email inbox.
Reviewer biographies:
D. Wiafe is a collaborative artist and associate lecturer at the London College of Communication, Coventry, Hertfordshire and De Montfort Universities. His work has taken him from creating staged tableaux with grime's early pioneers, to acting as a lead photography mentor with 'The Cut'. His projects have enabled young people to collaborate on commissions with Nike and Adidas as well as exhibit with the Royal Photographic Society, Photofusion and The Southbank Centre. In 2019, he worked as project lead and curator on Album, with UAL Insights and Autograph ABP, that featured in The Guardian amongst other places. As Photofusion artist-in-residence, he produced and exhibited 4pm in the Endz, a multi-media exploration of the stigma of gang affiliation in Pollard's Hill, South London. In 2019, he became Community Programme Manager at Photofusion.
Anthony Lam is a photographic artist whose work examines and explores notions and (un)realities of boundaries and borders. He gained an MA in Photography from the London College of Printing, having previously worked and trained as a photojournalist. Lam's diverse practice is located within representational and social concerns, addressing issues of identity, culture and place from a personal and socio-political viewpoint. He is Course Leader for BA Photography at Kingston University, London.
Group-based Folio Fridays are supported by The Fenton Arts Trust.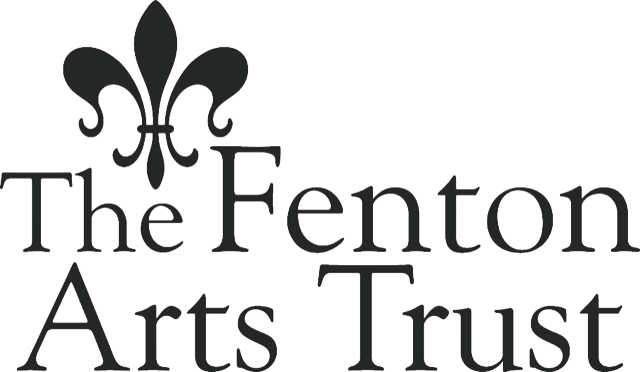 ---
We need your support
As a charity, we rely on the support of our visitors, members, patrons, donors and sponsors. Make a donation today and help support our exhibition and education programmes. Thank you.
By booking for this event you agree to our terms & conditions.