18 Oct 2019 - 09 Feb 2020
Feast for the Eyes – The Story of Food in Photography
Exploring the rich history of food photography through some of the leading figures and movements within the genre including: Nobuyoshi Araki, Nan Goldin, Martin Parr, Man Ray, Cindy Sherman, Wolfgang Tillmans and Weegee.
Encompassing fine-art and vernacular photography, commercial and scientific images, photojournalism and fashion, the exhibition looks at the development of this form and the artistic, social and political contexts that have informed it.
Food has always been a much-photographed and consumed subject, offering a test ground for artistic experimentation and a way for artists to hone their skills. But even the most representative images of food have rarely been straightforward or objective. Food as subject matter is rich in symbolic meaning and across the history of art, has operated as a vessel for artists to explore a particular emotion, viewpoint or theme and express a range of aspirations and social constructs. With the advent of social media, interest in food photography has become widespread with the taking and sharing of images becoming an integral part of the dining experience itself, used as instant signifiers of status and exacerbating a sense of belonging and difference.
Feast for the Eyes looks particularly at how food is represented and used in photographic practices and brings together a broad-range of artists all of whom harness the history and popularity of food photography to express wider themes. Crossing public and private realms the works on show evoke deep-seated questions and anxieties about issues such as wealth, poverty, consumption, appetite, tradition, gender, race, desire, pleasure, revulsion and domesticity.
Presented over two floors, and featuring over 140 works, from black and white silver gelatin prints and early experiments with colour processes to contemporary works, the exhibition is arranged around three key themes: Still Life traces food photography's relationship to one of the most popular genres in painting and features work that is both inspired by the tradition and how it has changed in the course of time. Around the Table looks at the rituals that takes place around the consumption of food and the cultural identities reflected through the food we eat and people we eat with. Finally, Playing with Food shows what happens when food photography is infused with humour, fun and irony. The exhibition will also feature a number of magazines and cookbooks which provide an additional visual and social history of food photography.
Feast for the Eyes traces the history and effect of food in photography, simultaneously exploring our appetite for such images while celebrating the richness and artistic potential of one of the most popular, compulsive and ubiquitous of photographic genres.
Review
"a sugar rush of a show... 'Feast for the Eyes' proves it's fun to play with your food." — Timeout ★★★★☆ 
Available from the Bookshop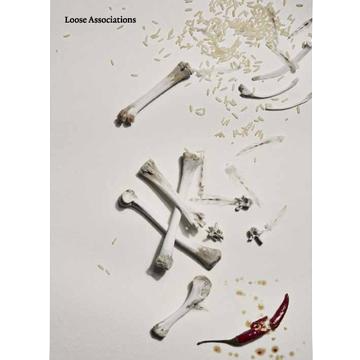 LOOSE ASSOCIATIONS VOL. 5
Loose Associations is The Photographers' Gallery's printed journal, offering a diverse set of reflections on photography and image culture. Loosely inspired by the gallery's exhibition programme, it includes essays both written and visual, artist pages, images, interviews, fiction and philosophy from a wide range of contributors.
This issue takes TPG's Autumn 2019 exhibition, Feast for the Eyes as its starting points.
£7.00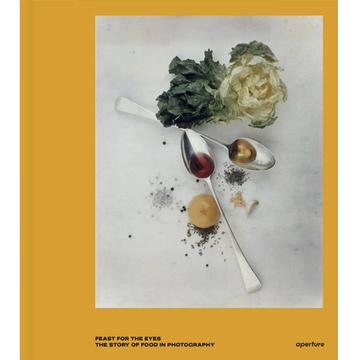 FEAST FOR THE EYES
From basic sustenance to decadent feasts, food awakens the senses and touches both private and public life. Eating is one of the most mundane and profane acts, yet it is also central to our rituals, religions, and celebrations. Food reflects our desires and fantasies; it can stand in for sex, be a signal of status, or engage in our politics.
£45.00
Featuring work by Jo Ann Callis, Nobuyoshi Araki, Imogen Cunningham, Roe Ethridge, Roger Fenton, Rinko Kawauchi, Russell Lee, Laura Letinsky, Martin Parr, Irving Penn, Man Ray, Martha Rosler, Cindy Sherman, Stephen Shore, Edward Steichen, Wolfgang Tillmans, Tim Walker, Andy Warhol, Weegee, Edward Weston, Lorenzo Vitturi, David Weiss, Peter Fischli, Rotimi Fani-Kayode, Grant Cornett, Ed Ruscha, Joseph Maida, Proctor and Gamble, Daniel Gordon, Guy Bourdin, Marion Faller, Hollis Frampton, Nan Goldin, Vik Muniz & Nickolas Muray.
Exhibition organised by Aperture, New York
Curated by Susan Bright and Denise Wolff

Sponsored by