This event is part of our Past Programme
'Evidential images of the world throw off your chains and dance!'
David Levi Strauss
In 1977, photographers Larry Sultan (USA) and Mike Mandel (USA) published a book of photographs entitled Evidence. Accompanied by an exhibition in the same year at the San Francisco Museum of Modern Art, this project was the culmination of a three-year search through the files and archives of over one hundred American government agencies, educational institutions, and corporations, such as the Bechtel Corporation, General Atomic Company, Jet Propulsion Laboratories, the San Jose Police Department and the United States Department of the Interior.
The original pictures Sultan and Mandel collected were made as documents and objective records of activities and situations: the scenes of crimes, aeronautical engineering tests, industrial experiments, among other subjects. Sifting through some two million images, Mandel and Sultan assembled a careful sequence of 59 pictures. Evidence is, as the artists stated back in the 1970s, 'a poetic exploration upon the restructuring of imagery'. Pictures that once served a functional purpose in the world are, in this exhibition, stripped of their explanatory captions and institutional contexts, carefully sequenced, and presented as expressive artefacts.
In this new setting, the images testify to cryptic and dubious rituals, to a culture of dehumanising, ambiguous institutional values, to mid-century industry regarded as a religion. Although the exhibition carefully articulates the reading of the photographs in terms of their documentary origins, the photographs are reproduced without captions identifying specific images or their sources. The photographs here serve as answers to questions long ago abandoned. Faced with a world of mysterious events and unfathomable activities, we are provided with only the sequential narrative of the book and are actively required to participate in creating its meaning.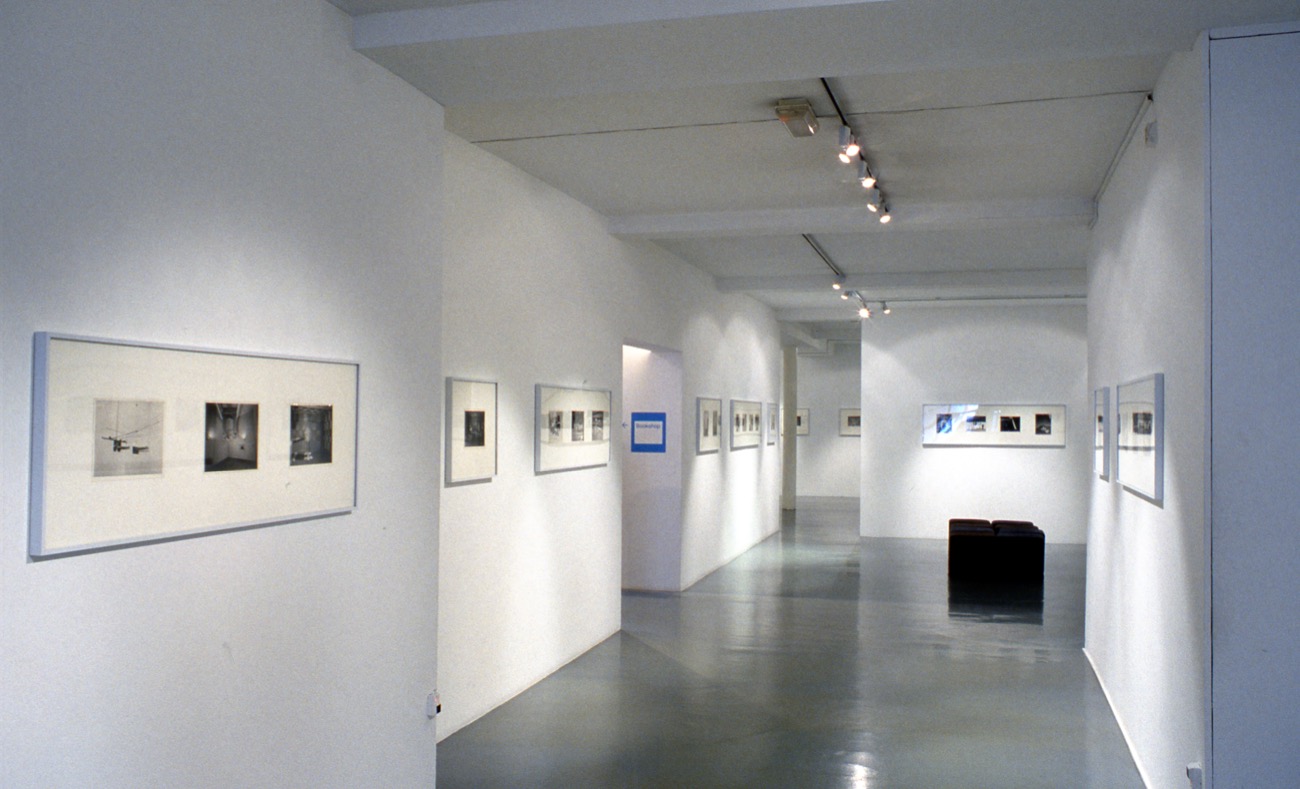 Installation image - Larry Sultan and Mike Mandel: Evidence Revisited, 2005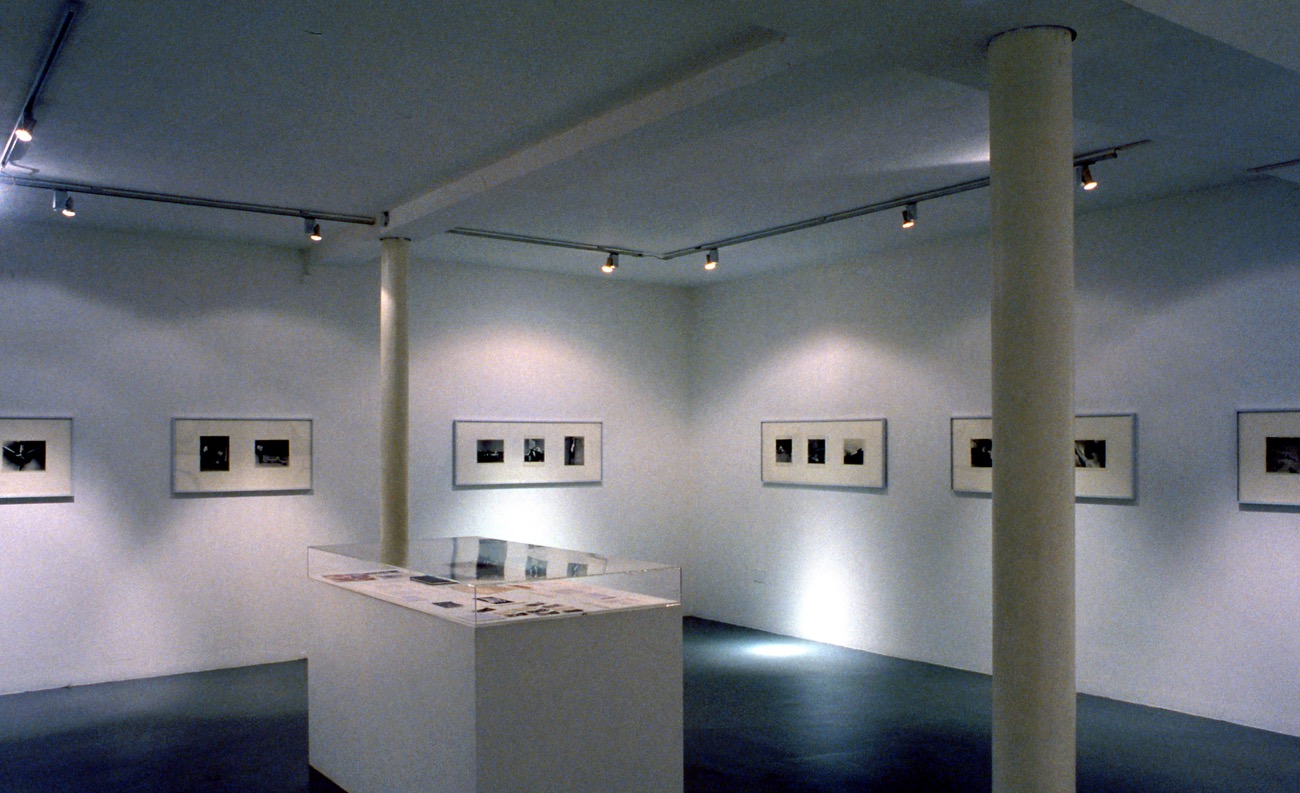 Installation image - Larry Sultan and Mike Mandel: Evidence Revisited, 2005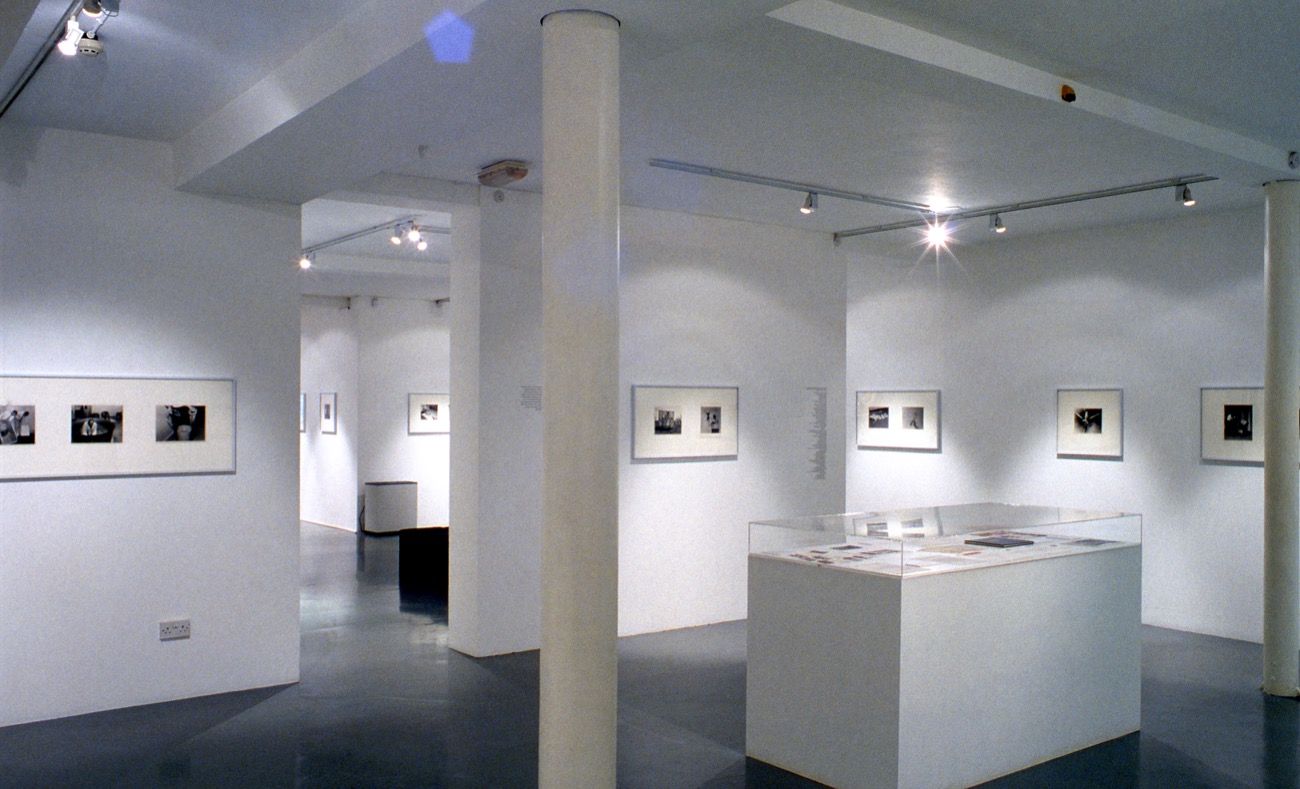 Installation image - Larry Sultan and Mike Mandel: Evidence Revisited, 2005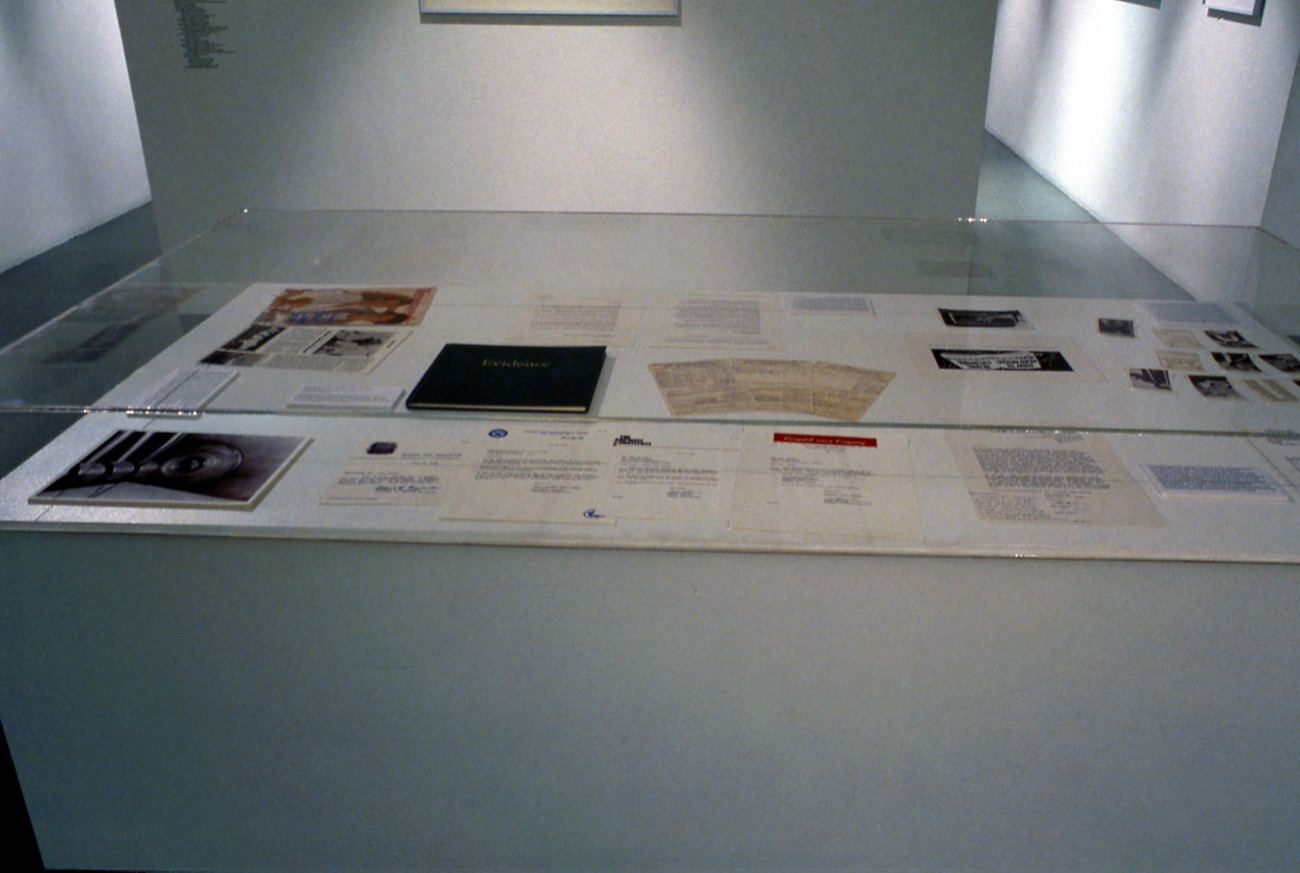 Installation image - Larry Sultan and Mike Mandel: Evidence Revisited, 2005
Evidence Revisited re-examines, almost 30 years later, this chapter in the history of the original debate on the aesthetics of the documentary photograph. The exhibition aims to reconsider the relevance of found photography in gallery practice today. The exhibition consists of 79 prints supplemented with first-edition copies of Sultan and Mandel's book, examples of their other artistic collaborations, facsimiles of their correspondences with archives personnel and items related to the history of the original exhibition.
Organised by the Center for Creative Photography, University of Arizona
A reprint of Evidence is available, published by Distributed Art Publisher's (reprinted 2004) it includes essays by Sandra Philips and Robert Forth. ISBN: 978-1942884149
For further information on this and past exhibitions, visit our Archive and Study Room.